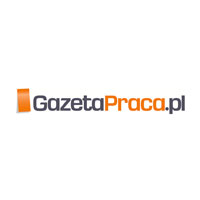 Java Architect/Tech Lead
Java Architect/Tech Lead Miejsce pracy: Europe (zagranica) Nr ref.: 1098815 Branża: - Informatyka/Administracja - Informatyka/Programowanie - Projektowanie/Wdrażanie Hays IT Contracting is an up-to-date B2B form of employment for IT specialists with innovate and developmental projects for TOP Clients close at hand.

For our Client we are currently looking for qualified Candidates for the position of: Java Architect/Tech Lead
Location: Barcelona, Spain
Job type: contract B2B

Job summary:

We are looking for a strong Java Architect/Tech Lead with experience in leading teams and delivering high quality software.
This is a hands-on, coding role and you will be involved with all parts of our delivery life cycle including specification, authoring code, code review and supporting staging and production launches.

Requirements:
Proven commercial experience as Technical Architect
Proven commercial experience as Tech Lead
Proven commercial Java Development experience (Java 8 preferred)
Proven commercial Spring Boot experience
Experience of working in an Agile environment
Commercial experience of writing acceptance test and understanding BDD and TDD (Cucumber and Junit preferred)
Experience of Microservices is preferred although not essential
Polished communication and interpersonal skills
Experience with Activiti is preferred but not essential
Experience in continuous deliver is nice to have but not essential
Our offer:
Competitive salary
Possibilities: variety of projects to participate in development, working closely with big brands, meeting great people
Real impact on the project – if you are good, you are independent in making decisions
Fast learning opportunities
Preferential conditions for benefits: medical and sport package

This is an exceptional opportunity to join one of the UK's leading organisations, working on high level and business critical projects.

oferta z dnia: 29-11-2017
Reklama: