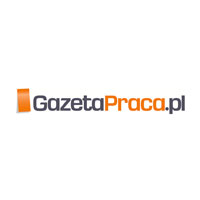 Research Analyst
Research Analyst Miejsce pracy: Kraków (małopolskie) Nr ref.: 8955 Branża: - Analiza - Informatyka/Programowanie Umiejętności: - Python - Statystyka w R - Python - podstawowa znajomość - Analiza IT - SQL - Analiza biznesowa - Bazy danych - Podstawy programowania Python
Our client is a Swiss global financial services company that provides wealth management, asset management and investment banking for private, corporate and institutional clients worldwide.
Currently, we are seeking for an experienced and motivated IT Research Analyst to join their operations team located in Cracow.
Your mission:
analyse new/innovative technologies and business models
create presentations and reports
be a part of innovation projects as research analyst
seeking for innovative startups and service ideas
cooperate with external consultants
analyse and visualize data to support your research
Your team is a part of the Group Chief Technology Officer organization and report to IT Research and Development managers. They collaborate with innovation team as well as with other teams focused on innovation and enterprise architecture. Their work allow to learn about cutting edge technologies and new business models tested by fintech startups.
Your background:
professional experience as an IT consultant or IT Analyst
experience in system integration projects or market research team
ability to analyze new technologies and their impact on business models
experience in exploring quantitative and qualitative data
basic statistics, data analysis and visualization skills
basic knowledge of R, Python, SQL
broad understanding of wealth management, institutional asset management or investment banking industry will be an advantage
oferta z dnia: 30-11-2017
Reklama: