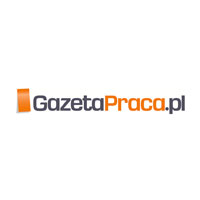 OSB Engineer for PlatformDev
OSB Engineer for PlatformDev Miejsce pracy: Warszawa (mazowieckie) Nr ref.: 8902 Branża: - Informatyka/Programowanie - Inżynieria/Elektronika/Technologia Umiejętności: - Java - Java Enterprise Edition - Oracle - Linux - Weblogic - RedHat - J2EE - Oracle Database - RedHat Linux - docker - ETL Big Data software - Bazy danych - OpenShift - Kubernetes
Location: Warsaw.

Business trips: Possible bussiness trips to Nordic countries.

Project language: English (required), Polish.

Remuneration: 120 -145 PLN/h + VAT.

Project length: Long-term cooperation (first contract 6 months).

Assignment type: B2B.

Bring environments management activities toward a goal of 100% automation.

Design and build fault tolerant solution.

Design and build highly scalable, secure and easy to manage solutions.

Research and recommend innovative approaches for system administration tasks.

Solid experience with Oracle stack (Database, Weblogic, Oracle Service Bus).

Solid experience in Linux administration.

Solid experience in multi-server farms management.

Experience in network topology design, security, performance and fault tolerant architecture.

Experience with application virtualization and containerization technologies (Docker, Kubernetes).

Experience deploying Java applications.

Excellent analysis and troubleshooting skills.

Good understanding of network and server virtualization.

Application development or engineering experience.

Experience with Red Hat and Openshift.

Hands on J2EE operations experience Experience with Big Data infrastructure (Hadoop, Kafka, etc).

Experience implementing logging and monitoring tools like Splunk.

Challenging international project in a Scandinavian business culture.

Long term cooperation.

Transparently built relations based on trust and fair play.

Benefits: Medicover card, Multisport card.

Relocation package/bonus and internal reference bonus.

oferta z dnia: 01-12-2017
Reklama: