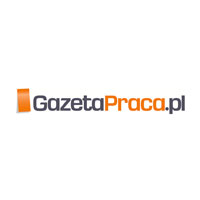 Project Documentation Coordinator
Project Documentation Coordinator Miejsce pracy: Poznań (wielkopolskie) Nr ref.: 1098886 Branża: - Inżynieria/Elektronika/Technologia - Produkcja Do you find global projects' quality and documentation exciting?
Would you like to work at an independent position of Project Documentation Coordinator in global technology team, however here, in the centre of Poznan?
Then here you are – below you may find a bespoke position, especially for you :-).

For our Client, an international, Scandinavian manufacturing Company we are currently searching for a well – organised, passionate Engineer, who will joint its matrix structure at the newly established position of one of the first members of Polish technology team, at one, unique post of QA & Documentation Coordinator.

As Documentation Coordinator you will be a part of global team dedicated to international (greenfield as well) projects; your role will be to keep project documentation up to date in whole engineering section and to maintain contact with both Company's engineers and customers.

The scope of daily duties will include: writing user's manual for equipment, training in documentation requirements, supervision over documentation from both engineers and suppliers, filling in SharePoint, coordination of translations, handover to receiving organisations and, to sum up, playing a key role in further development of documentation routines in whole global team.
Moreover, you will be accountable also for handling project QA activities such as: evaluation of quotations, project initiation, clarifying requirements, gate criteria etc.
Safety issues, such as driving safety risk assessment activities, participation in safety audits, as well as CE-marking and closure of the project will also be a part of this role.
In order to feel comfortable at such crucial and independent position, you need to have technical background (accomplished mechanical/electrical faculty at University of Technology) and knowledge in the range of European legislation regarding safety – Machinery directive, Low voltage directive, Pressure equipment directive, ATEX directive etc.
Due to international environment of everyday work, fluency in English is a must.
Being a part of global team, the Candidate should be able to both work independently (supervisor will be located abroad) and cooperate with other engineers as well. Our Client is searching for someone with a strong drive and positive energy, who is structured, well – organised and able to deliver high quality work as well. As this role will be some kind of link between different engineers and customers involved in each project, great communication skills, customer orientation and readiness to visit different Company's manufacturing sites are crucial at this position.
Our Client offers an opportunity to develop one's skills in a very well – known Company, which incorporates Professionals passionate about their work located in different countries, as well as competitive salary, attractive package of health and sport benefits, flexible approach and Scandinavian organizational culture.
Sounds interesting? Are you ready to embrace this challenge? Do not hesitate, click Apply and send us your CV in English! :-)
Unfortunately, if too many Candidates will be interested in project documentation coordination in the heart of Poznań city, we may contact only the most adequate Candidates.
However, all applications will be treated with the strictest confidence.
oferta z dnia: 02-12-2017
Reklama: