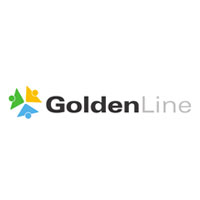 Business Solution Manager (Airline/Travel Loyalty Solution)
Comarch SA
,

Kraków, Katowice, Warszawa
Business Solution Manager (Airline/Travel Loyalty Solution) Miejsce pracy: Kraków, Katowice, Warszawa (Cała Polska) Nr ref.: BSM/U Branża: - Analiza - Informatyka/Programowanie Umiejętności: - Project Management - Zarządzanie projektami programistycznymi - Wymagania biznesowe - Analiza biznesowa i finansowa - Ekonomia - Analiza biznesowa - Bazy danych
do ustalenia z kierownikiem
o pracę
Responsibilities:
Identify, manage and address travel customer`s (airlines, airports, railway operator, ferry lines, hotels) needs, in the field of marketing, loyalty, engagement, and communication;

Define IT requirements, based on the business objectives and requirements;

Plan, prepare and conduct presentations & product demos for clients, with the support of the sales team;

Quote and proposal preparation with other departments within the Comarch global structure (sales, R&D, implementation, support, etc.);

Travel extensively worldwide

Contract negotiations

Co-operate with the product team to drive innovation and change on product roadmaps;

Requirements:
Must have strong knowledge and understanding of travel market, especially air travel market;

Must have strong initiative, be results-oriented and have well-proven influencing /impact skills;

Must have a strong understanding of product offering, USP and pitch;

Strong presentation skills;

Fluent in English, communicative, customer-focused, success-oriented

Very good understanding of marketing strategies and software, in the field of loyalty programmes,

Problem solving attitude and strong analytical skills;

Entrepreneurial spirit, that allows you to work independently and to take responsibility for your own actions.

Well aware of newest marketing trends and understand how to utilize them to bring the best results for Comarch and our clients;

Willing to work under pressure, meet deadlines and accept responsibility;

Demonstrate an ability to strong customer relationship skills, problem resolution and improved efficiencies and productivity

Excellent verbal & written communication skills;

Charisma and optimism in day-to-day work as well as team-spirit, patience, confidence, and determination in the goal realization

We offer:
Competitive salary

International working environment

Stable job in professional company,

Friendly and open atmosphere in the team.

oferta z dnia: 11-01-2018
Reklama: